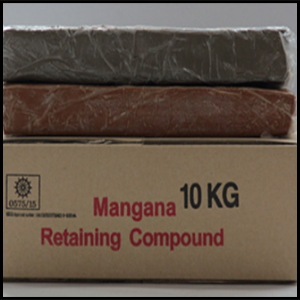 MANGANA
EL Wanis Marine workshop (W.M.W) is the agent for DIK products (DURASIN, KVM, MANGANA) in Egypt, Kingdom of Saudi Arabia & Sultanate of Oman.
MANGANA is produced by DIK Company South Korea which is a DNV Management System Certified Company.
Technical specification:
MANGANA putty is fire-resistant, does not drip and is not harmful to health. Resistant to water, sea water, petroleum products, salt solutions and steam MANGANA has – withstanding temperatures from -30 °C to +150 °C also excellent adhesion to cables and metal.
MANGANA validity: Unlimited time in dry place storage.
Uses and benefits:
MANGANA plays the role of blocking agent for constructing the KVM compound.
MANGANA is compatible with all types of cables used in shipbuilding.
MANGANA is special putty DIK developed for sealing-up purposes in shipbuilding. In combination with our KVM Sealing Compound the permanently elastic MANGANA is optimal for sealing-up cable transits.
MANGANA has an important role to prevent leakage during the preparation and pouring of chocking resin, especially DURASIN chocking.
MANGANA putty is highly suitable for sealing cylinders, flanges, joint boxes, cable protecting pipes, etc.
MANGANA Retaining Compound can be applied readily and conveniently simply by hand. MANGANA is supplied in the form of handy bars wrapped in plastic foil.
To order the product,

click here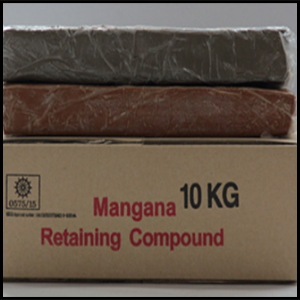 Durasin in Egypt, Durasin in Saudi Arabia, Durasin in Oman, Durasin in Middle East, KVM in Egypt, KVM in Saudi Arabia, KVM in Oman, KVM in Middle East, Fire stop in Egypt, Fire stop in Saudi Arabia, Fire stop in Oman, Fire stop in Middle East, Mangana in Egypt, Mangana in Saudi Arabia, Mangana in Oman, Mangana in Middle East, Alignment in Egypt, Alignment in Saudi Arabia, Alignment in Oman, Alignment in Middle East, ALIGN & CHOCK in Egypt, ALIGN & CHOCK in Saudi Arabia, ALIGN & CHOCK in Oman, ALIGN & CHOCK in Middle East, Propeller Shaft in Egypt, Propeller Shaft in Saudi Arabia, Propeller Shaft in Oman, Propeller Shaft in Middle East, Alignment Systems in Egypt, Alignment Systems in Saudi Arabia, Alignment Systems in Oman, Alignment Systems in Middle East, Clutch & Gear Box in Egypt, Clutch & Gear Box in Saudi Arabia, Clutch & Gear Box in Oman, Clutch & Gear Box in Middle East, Hydraulic & Deck Machinery in Egypt, Hydraulic & Deck Machinery in Saudi Arabia, Hydraulic & Deck Machinery in Oman, Hydraulic & Deck Machinery in Middle East, Rudder in Egypt, Rudder in Saudi Arabia, Rudder in Oman, Rudder in Middle East, pumps in Egypt, pumps in Saudi Arabia, pumps in Oman, pumps in Middle East, Balance in Egypt, Balance in Saudi Arabia, Balance in Oman, Balance in Middle East, Bore Alignment in Egypt, Bore Alignment in Saudi Arabia, Bore Alignment in Oman, Bore Alignment in Middle East, Vibration in Egypt, Vibration in Saudi Arabia, Vibration in Oman, Vibration in Middle East, Alignment, adjusting alignment, axes, bore alignment, vibration, vibrations, vibration analysis, balancing, dynamic balance, static balance, propeller blades, copper bushing, cutlass bearing, cutless bearing, bearing, bearings, dx bearing, blades, bushings, propeller shaft, thordon, sordon, rubber, lugnam vita bushings, vibration measurements, vibration measurements devices, vibration causes treatment, wire tightening, propeller shafts, propellers, packing, stuffing box, rudder, rudders, simplex, yacht, yachts, yachts maintenance, propeller shaft overhauling, bushing bearings, shock absorber, vibration absorber, sea, marine, chockfast, absorber, hydraulic, winches, crane winches, telescopic winches, blacksmith winches, towing cranes, zodiac cranes, cranes, surface cranes, surface components, diesels , diesel engines, diesel engines maintenance, pumps, pumps maintenance, water pumps, multi stage pumps, oil, gas, fuel, Hydraulic pumps, voith Schneider, z-drive, controllable pitch propeller, variable pitch propeller, constant pitch propeller, azimuth, azipod, bow thruster, gears, gearbox, gear boxes, od box, gaskets, o-ring, o-rings,